Therapy with Individuals, Couples, and Families
Anger Management Groups for Men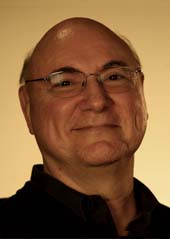 Do you frequently experience difficulties in your relationships with others?
Are some of your challenges overwhelming?
Do you sometimes feel out of control?
Does happiness continually elude you?
Are you uneasy about going to therapy?
Maybe I can help. I am a pragmatic, down-to-earth therapist with 30 years of experience assisting people to develop more harmonious relationships and lead happier, more fulfilling lives.
Whether I work with you as an individual, a couple, or a family, my goal is to help you respond effectively to the challenges you face by building on your strengths and by developing new ones. I tailor my approach to you and your specific situation, although interactive dialogue, practical wisdom, and humor are consistent features of my work.
In general, I focus less on reconstructing your past and more on helping you resolve issues as they appear in your life today.
Areas of Specialization
I have extensive experience providing therapy for intimate relationships, leading anger management groups for men, and assisting with recovery from substance abuse and other addictions.
In addition, I have helped hundreds of clients to address such issues as:
Anxiety
Depression
Life transitions
Blended families
Adolescence
Relationship conflicts
Partner abuse
Sexual dysfunction
Financial difficulties
Work and career challenges
Disability and chronic illness
Spiritual crises
Please call for a telephone consultation, or click on the Contact tab and leave a message. In the meantime, if you'd like some guidance in shopping for psychotherapy, click on the Articles tab and select "How to Choose a Therapist."